Save the date for Douglass Day 2022!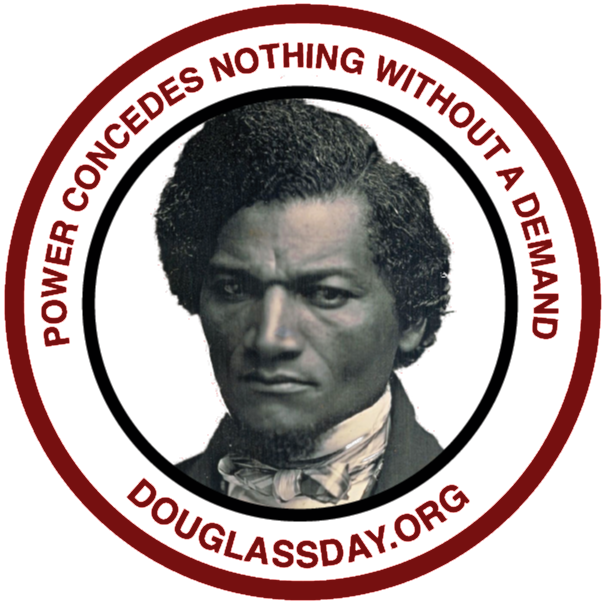 Coming February 14, 2022
---
Happy Douglass Day!
Every Valentine's Day, we invite you to a birthday party for Frederick Douglass. Although Douglass was born into bondage, and never knew his birthdate, he chose to celebrate every year on February 14th. We celebrate this date as a moment for creating Black history together. Join us!
Douglass Day is a collective action for Black history!
---
Want to learn more about Douglass Day?
---
Frequently Asked Questions (FAQ)
What is Douglass Day?
Douglass Day is an annual program that marks the birth of Frederick Douglass. Each year, we gather thousands of people to help create new & freely available resources for learning about Black history. We frequently focus on important Black women's archives, such as Anna Julia Cooper in 2020, Mary Church Terrell in 2021, and plenty more to come in future years!
What is a transcribe-a-thon?
Transcribe-a-thons are events in which people gather together to work side-by-side on a crowdsourcing transcription project. We feature a different project each year. We always try to have food, music, and a fun time! Want to hold a transcribe-a-thon? Our program team prepares a set of plans and resources each year to help you bring Douglass Day to your group, school, or community. Free and open to all!
What is happening in 2022?
Stay tuned! We're busy making lots of plans. Follow us on social media and watch for updates coming in 2021.
---
Eager to help transcribe Black history right now?
We will have new projects coming in the next year. In the meantime, we can offer this great opportunity from our friends at the Smithsonian:
Transcribe the records of the Freedmen's Bureau (National Museum of African American History and Culture)
---