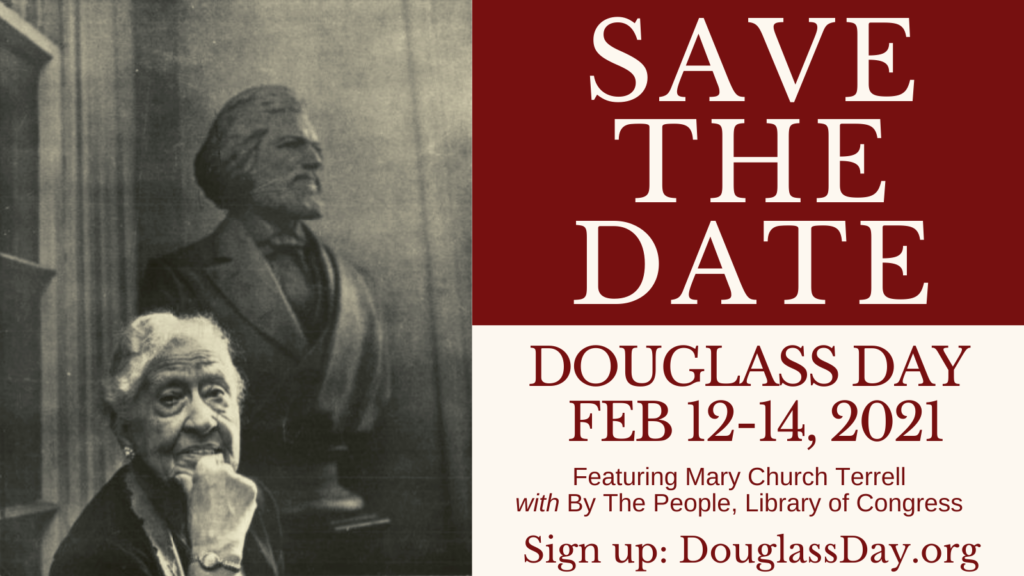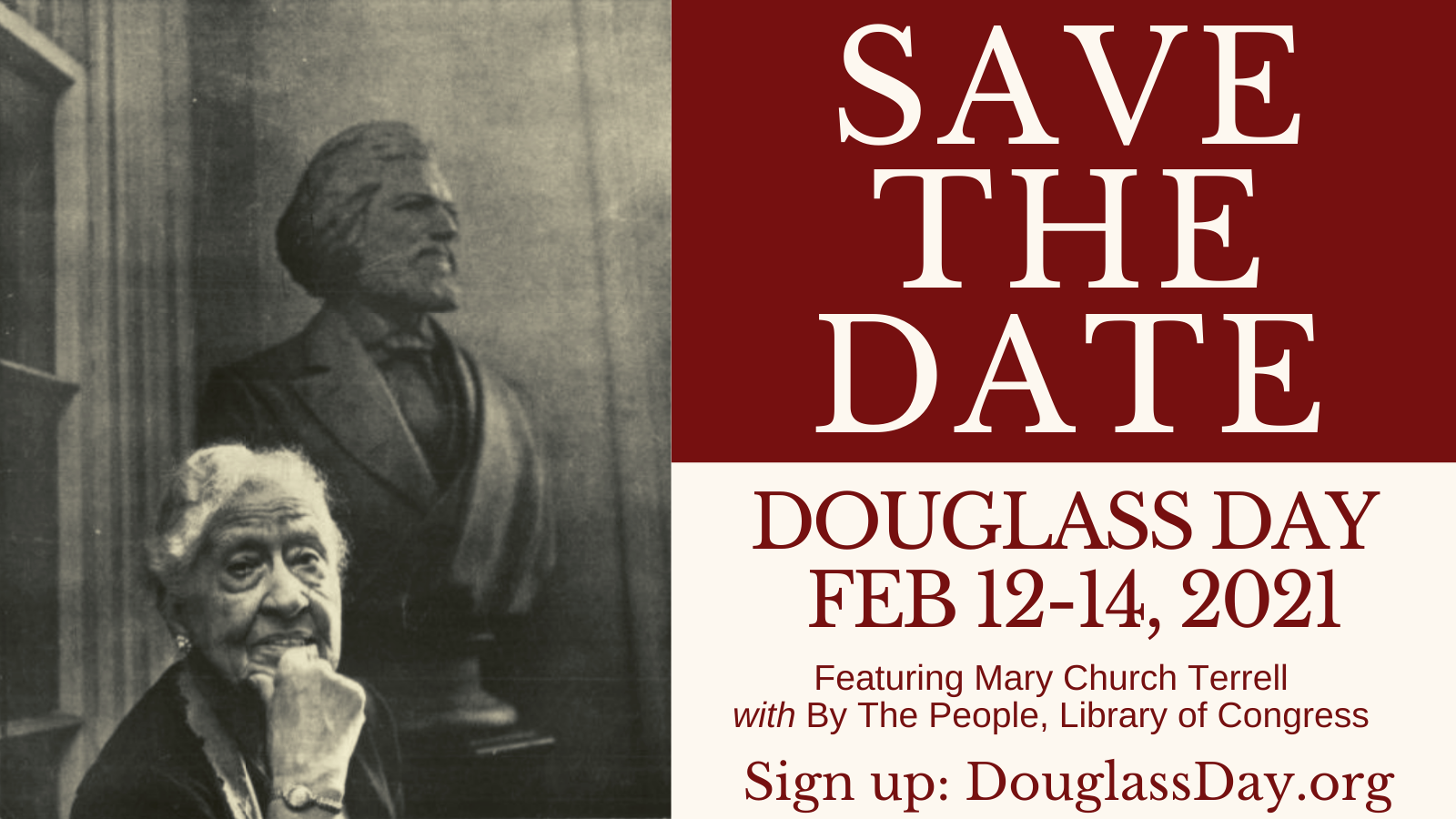 Join us!
For Valentine's Day 2021, we invite you to a birthday party for Frederick Douglass. Although Douglass was born into bondage, and never knew his birthdate, he chose to celebrate every year on February 14th. We celebrate this date as a moment for creating and preserving Black history together.
Douglass Day goes virtual for 2021
We are currently working on a set of plans to make it possible for everyone to celebrate Douglass Day remotely. We will be rolling out a suite of materials to help you organize a group of your friends, colleagues, or students. Sign up to get our regular updates!
Celebrating on Friday & Sunday
This year, we are going to start the festivities on Friday, February 12 at 12pm (EST). We'll hold a closing event on Sunday, February 14th. (Exact times coming soon.)
Everyone is welcome to participate on any (or all) of the days!
Featuring Mary Church Terrell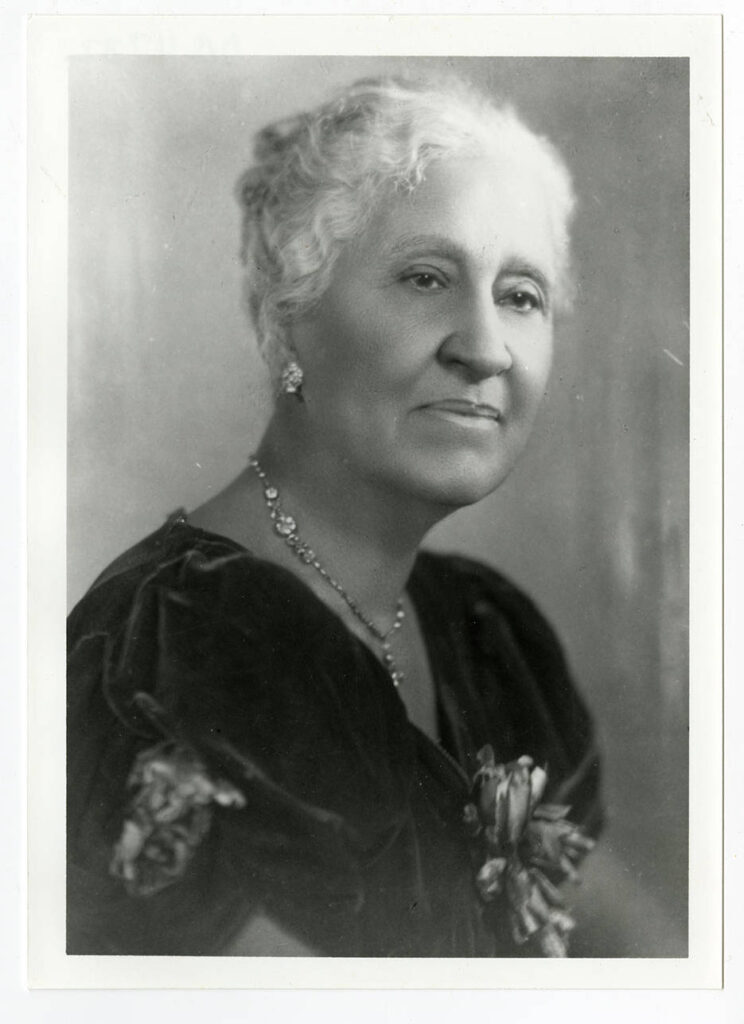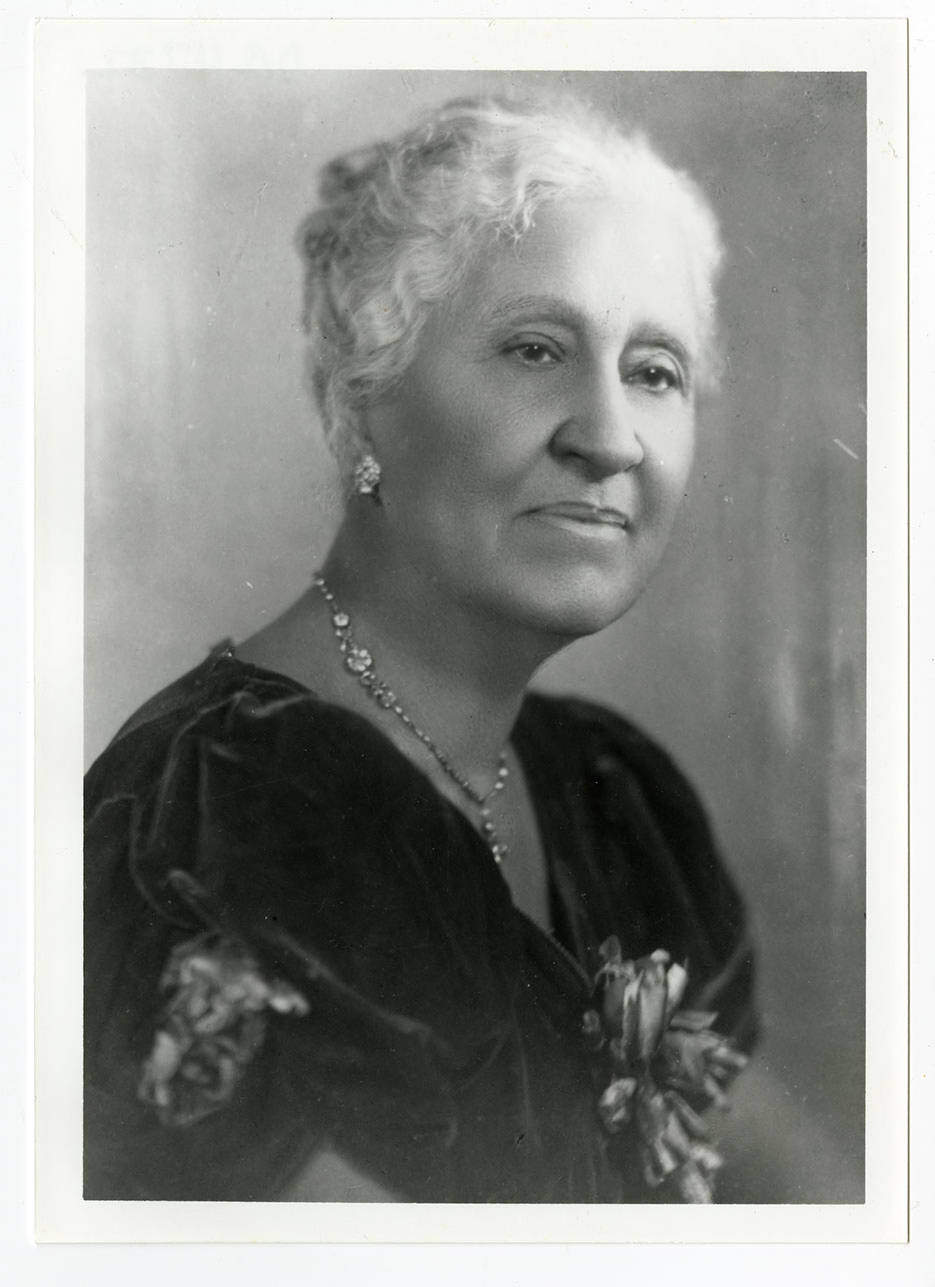 In 2021, we will transcribe the papers of Mary Church Terrell. She was a foundational Black activist, educator, thinker, and writer. Mary Church Terrell helped to create Douglass Day back in 1895. Soon after, she also helped found the National Association of Colored Women (NACW) and the NAACP. Come explore her fascinating papers with us!
Celebrate with By The People
We will transcribe the papers of Mary Church Terrell on By The People, the new crowdsourcing platform by our partners at the Library of Congress.
---
How can I get involved?
1. Join us online
This year, we'll do our best to recreate the magic of Douglass Day in virtual form. Our program will include a transcribe-a-thon on the papers of Mary Church Terrell and a YouTube live broadcast each day from February 12th to 14th.
#DouglassDay on Twitter and Instagram
Lesson plans for elementary & secondary teachers
…plus Douglass Day prizes for the best birthday cake decorations!
2. Organize a virtual event with your school, group, friends, & family
We can help you host a virtual group on Douglass Day. We'll soon post a series of guides & resources for holding a rich event in virtual spaces. Check out our growing planning kit and sign up to get regular updates in our newsletter.
Keep in mind that Douglass Day 2021 will run over three days. Try hosting an event for your office or school on Friday. Or maybe you can find time to transcribe with your family on Saturday or Saturday!
3. Bring Douglass Day to your K-12 classroom
We will have lesson plans to share in Fall 2020 to help bring Douglass Day activities to your students. We're pleased to share lesson plans for elementary and secondary educators.
Students get to immerse themselves in primary sources and explore the history of Black activists.
Frequently Asked Questions
Where does Douglass Day come from?
Douglass Day is a holiday that began around the turn of the 20th century. After the passing of Frederick Douglass in 1895, Black communities across the U.S. gathered to celebrate his birthday every year on February 14th. They celebrated, remembered, and protested against the threat of racial violence and attacks on their civil rights. Douglass Day may have been one of the original inspirations for Black History Month, shaped by Mary Church Terrell and Carter G. Woodson. In 2017, the Colored Conventions Project revived Douglass Day. Since then, over 3,000 people have celebrated Douglass Day together. Learn more about the history of Douglass Day.
See our Douglass Day pages for 2017, 2018, 2019, and 2020.
What is a transcribe-a-thon?
Transcribe-a-thons are events in which people work together on a crowdsourcing project. We feature a different project each year. We always try to have food, music, and a fun time!
No experience is needed. All are welcome. We suggest organizing a group of your friends, students, family, colleagues, and more to celebrate Douglass Day together! We'll have lots of resources to share in the coming months about how we'll hold this interactive event in February.
Who was Mary Church Terrell?
Learn more about Terrell, a tireless activist, educator, and leader on our page about Mary Church Terrell.