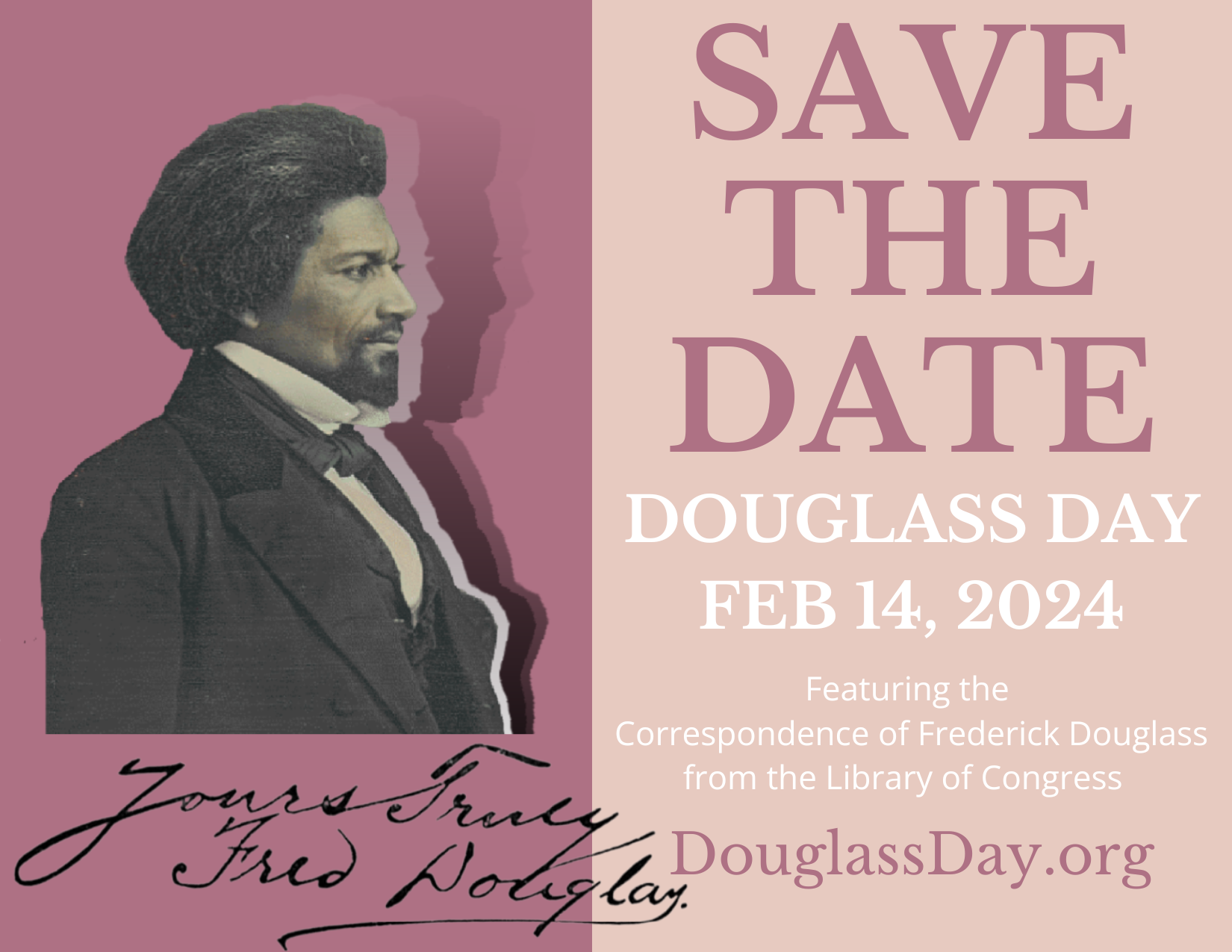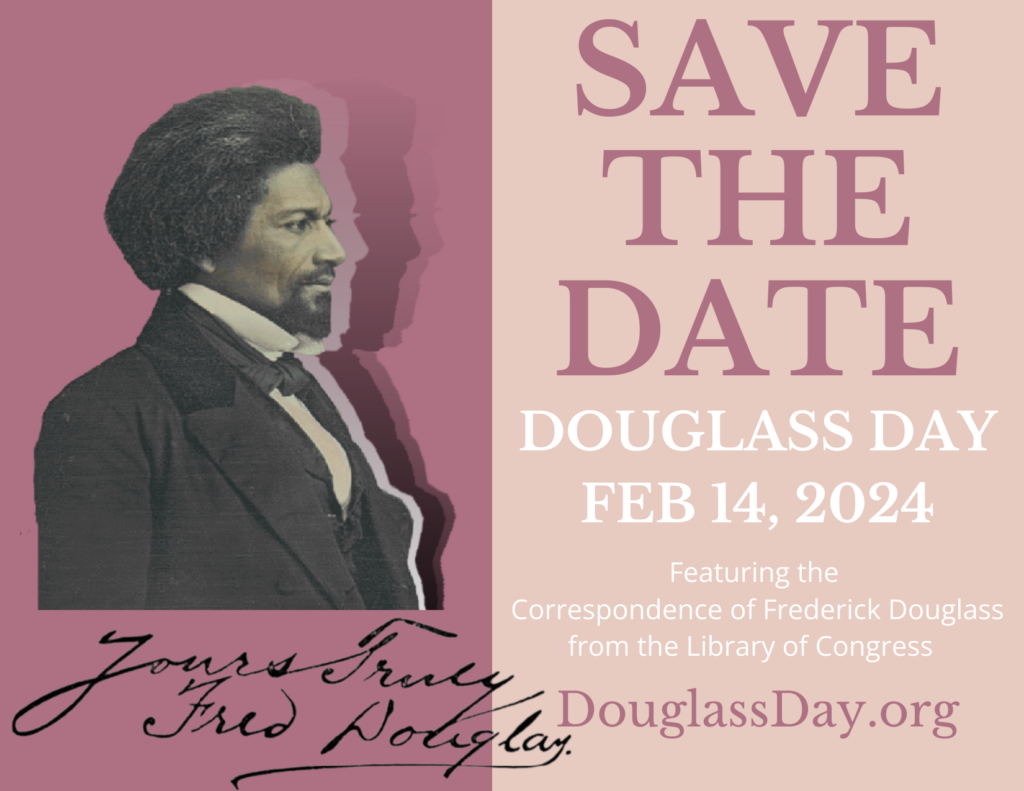 Save the Date for Douglass Day 2024
Featuring the correspondence of Frederick Douglass
February 14, 2024
12-3 PM (EST)
A day of love & collective action for Black history!
---
Join us for Douglass Day 2024!
Every Valentine's Day, we invite you to a birthday party for Frederick Douglass. Although Douglass never knew his birthdate, he chose to celebrate every year on February 14th. We celebrate this date as a moment for creating Black history together.
Douglass Day 2024 will feature the general correspondence of Frederick Douglass from the Library of Congress. We will attempt to transcribe all 8,731 pages in one day!
How can I get involved?
Host an event with your community or organization.
Bring Douglass Day to your school.
Join us online from wherever you are.
---
FAQ
What is Douglass Day?
Douglass Day is an annual program that marks the birth of Frederick Douglass. Each year, we gather thousands of people to help create new & freely available resources for learning about Black history. We frequently focus on important Black women's archives, such as Anna Julia Cooper (2020), Mary Church Terrell (2021), Mary Ann Shadd Cary (2023) and plenty more to come in future years. Learn more about the history of Douglass Day.
See our Douglass Day pages for 2017, 2018, 2019, 2020, 2021, 2022, and 2023.
What is a transcribe-a-thon?
Transcribe-a-thons are events in which people gather together to work side-by-side on a crowdsourcing transcription project. We feature a different project each year. We always try to have food, music, and a fun time! Want to hold a transcribe-a-thon? Our program team prepares a set of plans and resources each year to help you bring Douglass Day to your group, school, or community. Free and open to all!
What are we going to transcribe this year?
The correspondence of Frederick Douglass! Stay tuned for more info on Frederick Douglass Papers: General Correspondence, 1841 to 1912!
Will this year's events be held in person or virtually?
Douglass Day 2024 can take many forms — in-person, online, or hybrid! We are delighted to co-present Douglass Day with the Library of Congress and their By The People crowdsourcing platform. Our main event will be live-streamed for everyone to watch online. If you choose to hold a virtual event, you may wish to consult our guide for hosting virtual events.
Where can I see highlights from previous celebrations?
Watch Douglass Day videos and highlights on our YouTube channel.
Who is behind Douglass Day this year?
Our team includes lots of different people. Meet everyone on our About page.
---
Correspondence of Frederick Douglass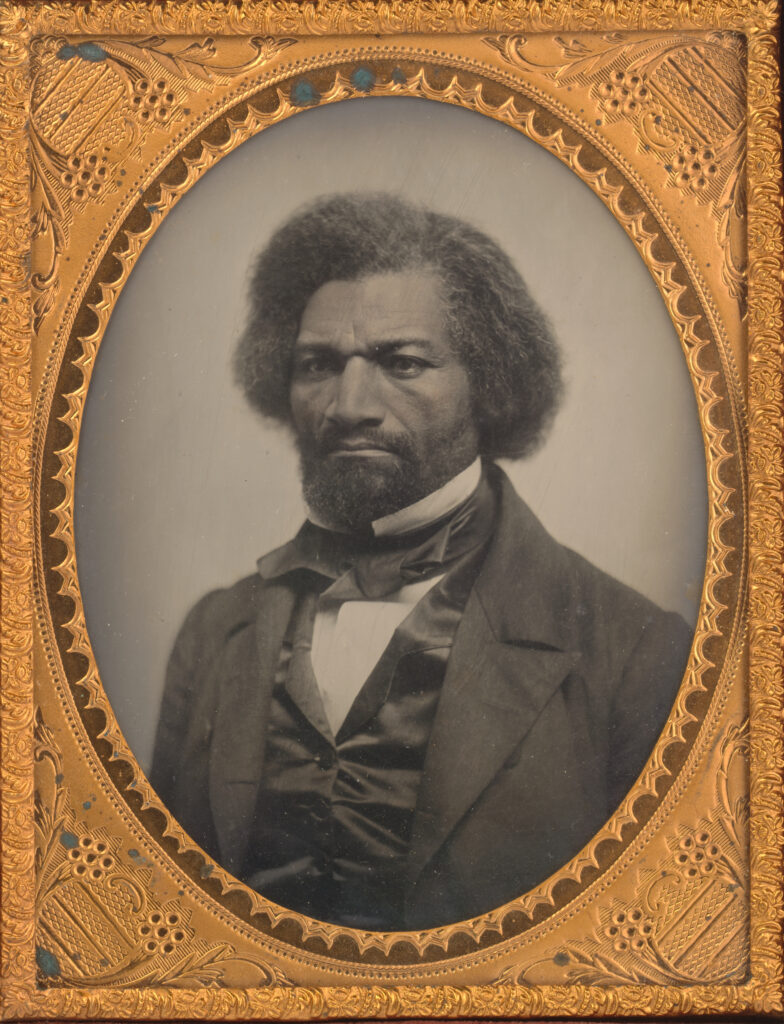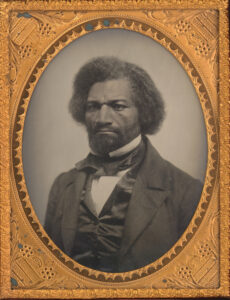 Frederick Douglass, National Portrait Gallery, Smithsonian Institution
In 2024, we are going to transcribe the Frederick Douglass Papers: General Correspondence, 1841 to 1912 in the archives of the Library of Congress. This collection is extraordinarily rich. It includes public letters, intimate family moments, and much more. These letters show us the many versions of Frederick Douglass across so many parts of his long and storied lifetime fighting for Black rights and citizenship.
This project is co-presented with the Library of Congress and the By The People crowdsourcing platform. More details about this campaign will be made available as we get closer to the launch on February 14, 2024. All are welcome to join us on this free and beginner-friendly platform. Help us preserve his legacies today!
---
4th Annual Douglass Day Bake Off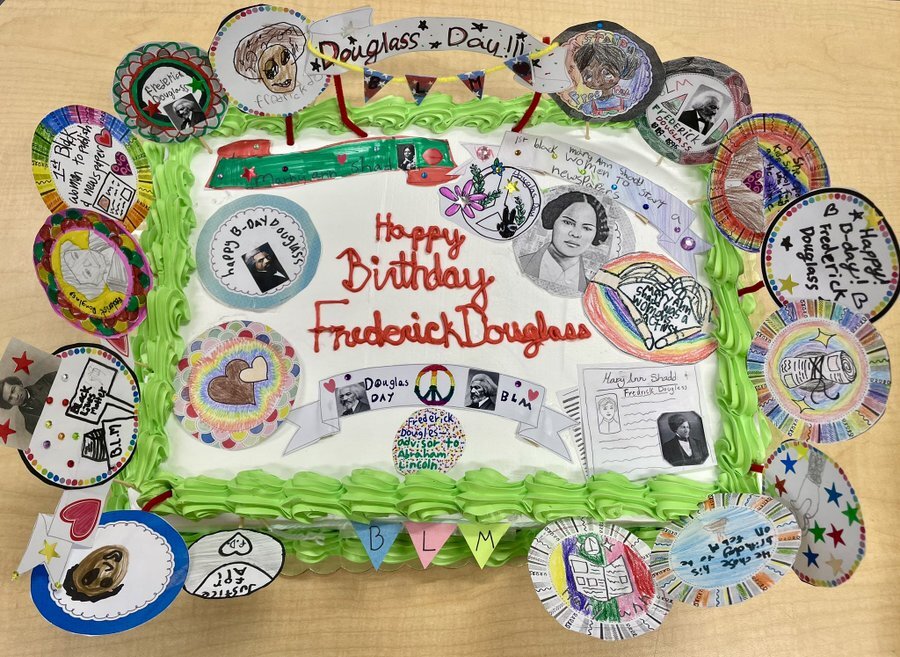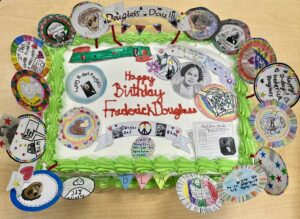 Cake Winner 2023
This year we are delighted to announce our fourth annual cake contest. Make your best cakes and desserts to celebrate Douglass. Post photos of your creations using the hashtag #DouglassDay on Twitter and Instagram to enter our contest!
---
Follow us on social media