Questions or suggestions? Contact us at douglassdayorg@gmail.com.
List of resources for organizing your event
(Links jump to each section)
Detailed schedules coming soon!
Don't forget to check out our Outreach Guide & page on past Douglass Days!
---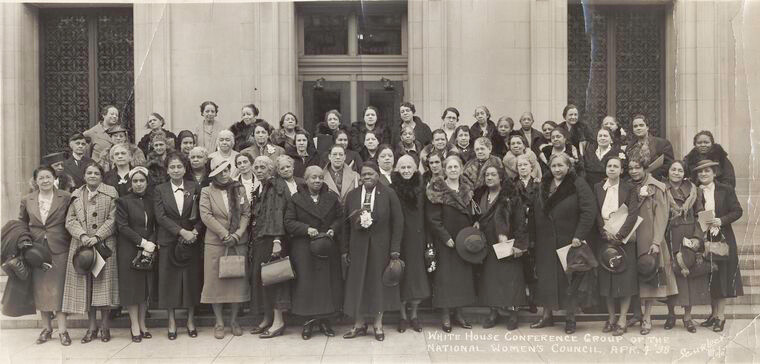 Plan your local event
December – January
Arrange for a virtual Zoom/Webex/etc. room for your group
Choose your activities below.
Use our:

Flyer template (coming soon)
Press release template (coming soon)

Make some noise before February 14th!
Early February
Order a birthday cake for Frederick Douglass (bonus points for Black-owned bakeries! Plus: we'll be giving prizes for cake decorations for the socially distanced Douglass Day!)
Arrange any food, snacks, plates, utensils, etc.
Post notices on social media & send local e-mail invitations.
---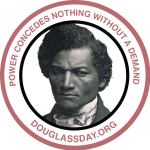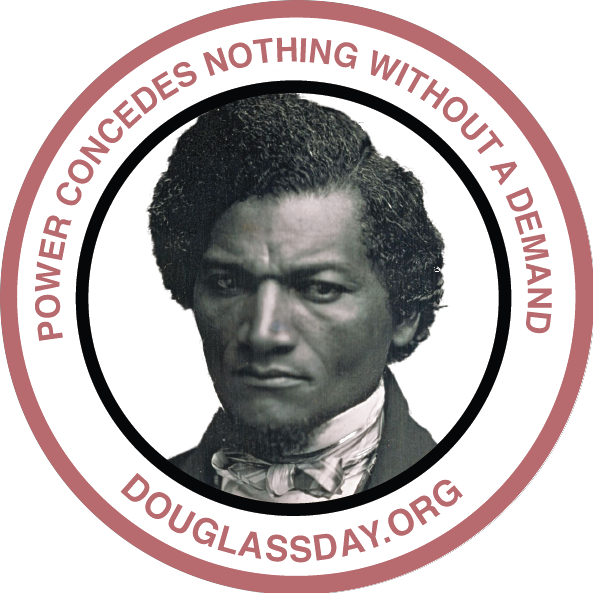 Swag
(After 2/1/2021, we suggest paying for expedited shipping to ensure the stickers arrive in time.)
Douglass portrait sticker: http://bit.ly/2S5Keou
Add'l sticker designs coming soon!
Prefer to create your own swag? We will post all of our graphics on the flyer page in Fall 2020. Create away — and share it with us too!
---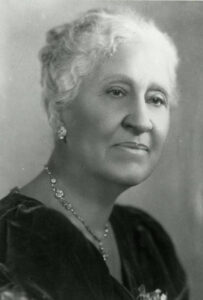 Transcribe the papers of Mary Church Terrell
We will be working together on the By The People Platform at the Library of Congress. Our partners at the LOC have arranged to post the last major part of Terrell's archive that has not yet been transcribed. Together, we'll transcribe her "Miscellany" collection.
Mary Church Terrell: Advocate for African Americans and Women
From By The People: Mary Church Terrell (1863-1954) educator, women's rights advocate, and civil rights activist, was the founding president of the National Association of Colored Women and, in 1909, a founder of the NAACP. Her papers are part of the "Suffrage: Women Fight for the Vote" topical campaign, which brings together stories from women on the front lines of the largest reform movement in American history. Transcribing these pages will allow you to explore the long struggle for equality through the diaries, letters, and speeches of the women who fought for the right to vote and changed political history 100 years ago.
---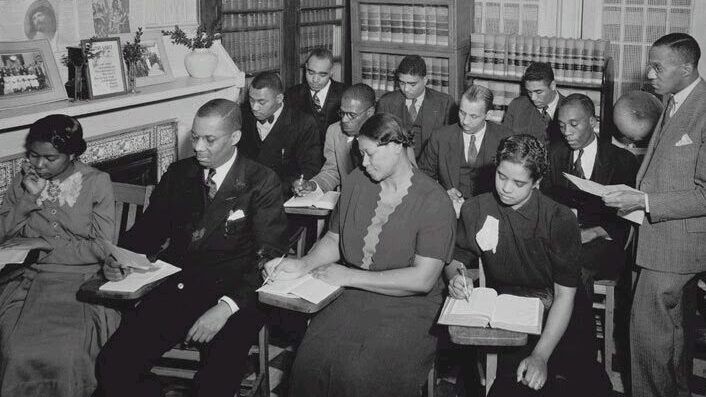 Teach with Douglass Day
We think Douglass Day is a great opportunity to bring new voices into the classroom for Black History Month. Your students can help transcribe. We'll also have lesson plans, reading guides, writing prompts, and more. Our resources will be ready in early January. For updates & alerts, don't forget to register for updates.
---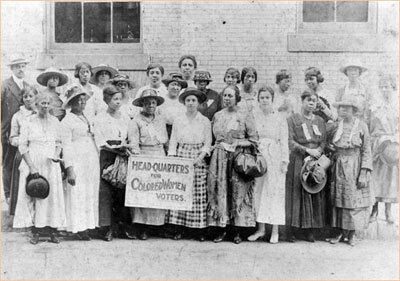 Hints for Event Organizers
Before
Making noise about Douglass Day in your area might mean posting lots on social media, contacting local/student journalists, or even going to community meetings, churches and more.
Share Douglass Day with local print, radio & TV outlets: We are delighted to provide a press release template and media advisory/backgrounder
See: Communications, press release & media kit (coming soon)
If your school or organization has a communications office, contact them to share your event. Communications staff can help you plan for outreach on social media, crafting your press release, and much more. Contact them early. Often, communications folks have contacts in local media who might love to cover your event. And perhaps your organization might like to feature Douglass Day on their social media accounts, newsletters, or student papers.
Order official Douglass Day swag: We are currently making arrangements with a vendor for stickers & postcards. We will update you when these are ready to order.
During
Social media: Share what you find or learn on Douglass Day on Twitter & Instagram using #DouglassDay. We encourage everyone to ask questions, share cool phrases/snippets, or make comments on social media. Folks from the Colored Conventions Project will be available to chat on Twitter and Instagram. Our social media team will share any cool finds on the video live stream. We want to hear everyone's voices! We also love to see great photos of Black history & preservation in action.
Lyrics for "Lift Every Voice and Sing" (abridged) are available on this page.
After
Please keep a tally of participation: Please keep a tally of the number of people who participate in your group. After February 14, we will write to ask for your feedback. Any information or feedback you can provide will help us apply for more resources to support future Douglass Days, so our big thanks in advance.
Douglass Day 2021 + beyond! Our annual celebration of Frederick Douglass's birthday and Black History Month will continue in 2022 and beyond. We will have details about next year's Douglass Day in Spring/Summer 2021. (Hint: we'll be featuring the Colored Conventions Project once again!)
---