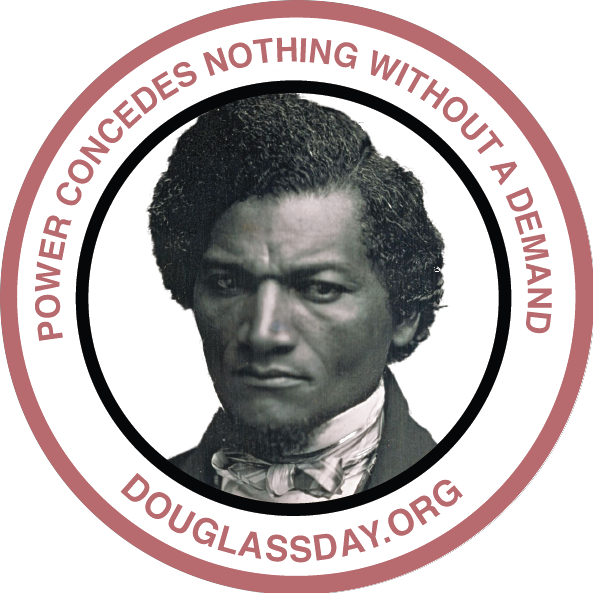 Douglass Day 2020 took place on February 14, 2020.
Please return to the home page for current info.
Every Valentine's Day, we invite you to a birthday party for Frederick Douglass. Although Douglass was born into bondage, and never knew his birthdate, he chose to celebrate every year on February 14th. We celebrate this date as a moment for creating Black history together. Join us!
Want more for 2021 & beyond?
Contact us
Our team is available for media inquiries, project consultations, campus talks/workshops, and much more. Thinking about starting a project of your own? We're always happy to chat. Just send us an e-mail at douglassdayorg @ gmail.com.
---
Frequently Asked Questions (FAQ)
What is Douglass Day?
After Frederick Douglass passed away in 1895, African American communities gathered to celebrate his birthday every year on February 14th. These memorials offered a space for reflection on the past and the questions of today. Douglass Day helped inspire Black History Month. In 2017, the Colored Conventions Project revived these celebrations as an annual day and collective action for preserving Black history. Douglass Day is now an independent group, and welcoming new team members and participants.
What is a transcribe-a-thon?
Transcribe-a-thons are events in which people gather together to work side-by-side on a crowdsourcing transcription project. We feature a different project each year. We always try to have food, music, and a fun time! Want to hold a transcribe-a-thon? Our program team prepares a planning kit that enable anyone and their friends, students, or colelagues to join in the activity. For a past example, see our 2020 Organizer's Kit.
What is a read-a-thon?
A read-a-thon is an event that can take on a few different forms. Sometimes, it can work like a book club with a common reading and a set of discussion questions. (See our guide for 2020 Reading Groups). We also have a set of materials for junior high and high school teachers on our Teaching page.
Where can I order official Douglass Day swag?
Visit our section on Douglass Day swag. Prefer to create your own? We posted all of our graphics on the flyers page. Create away — and share with us! And stay tuned — we'll soon have new designs for 2021!
What is happening in 2021?
Stay tuned! We are developing plans and partnerships to feature during next year's events. If you would like to get involved, please drop us a line at douglassdayorg [@] gmail.com.
Follow us on Twitter!