Updates, Previews, and Resources

Welcome back to the Douglass Day newsletter!
This issue of our newsletter includes an overview of the Douglass Day experience, resources for organizing a Douglass Day event in your community, and more. See below for a look behind-the-scenes of our planning process and to meet some of our team!
And there's still plenty of time to register for the best birthday party of the year!
---
The Douglass Day Experience
Douglass Day is not just a birthday party. It's a day of collective action for Black history!
On February 14, the Douglass Day team will broadcast a live program on YouTube from 12-3pm (EST). The program will feature speakers, performances, and much more about the archives involved in this year's crowdsourcing project.
We encourage everyone to host your own Douglass Day parties wherever you are! During our celebrations, our team members will be available for any assistance via Twitter, Instagram, and our message boards on Zooniverse (coming soon).
Host an Event with our Organizing Toolkit!
Need help planning your Douglass Day Event? Visit our Organizing Kit for Douglass Day 2023! The organizing kit is designed to make it as easy as possible to host an event for Douglass Day. It includes everything from basic logistics to templates for flyers, a press release you can fill-in, and our special graphics for this year. Don't miss our new stickers and Zoom backgrounds! We post all graphics as image and pdf files. Download and customize them for your in-person and hybrid events!
Our resources include:
Enter The Great Douglass Day Bakeoff!
What is a birthday celebration without birthday cake? Make your best cakes and desserts and post them on Twitter using #DouglassDay. You'll be entered into the GDDBO contest—with special prizes for our top favorites!
Are you ready to join the Douglass Day Experience?
---
Behind the Scenes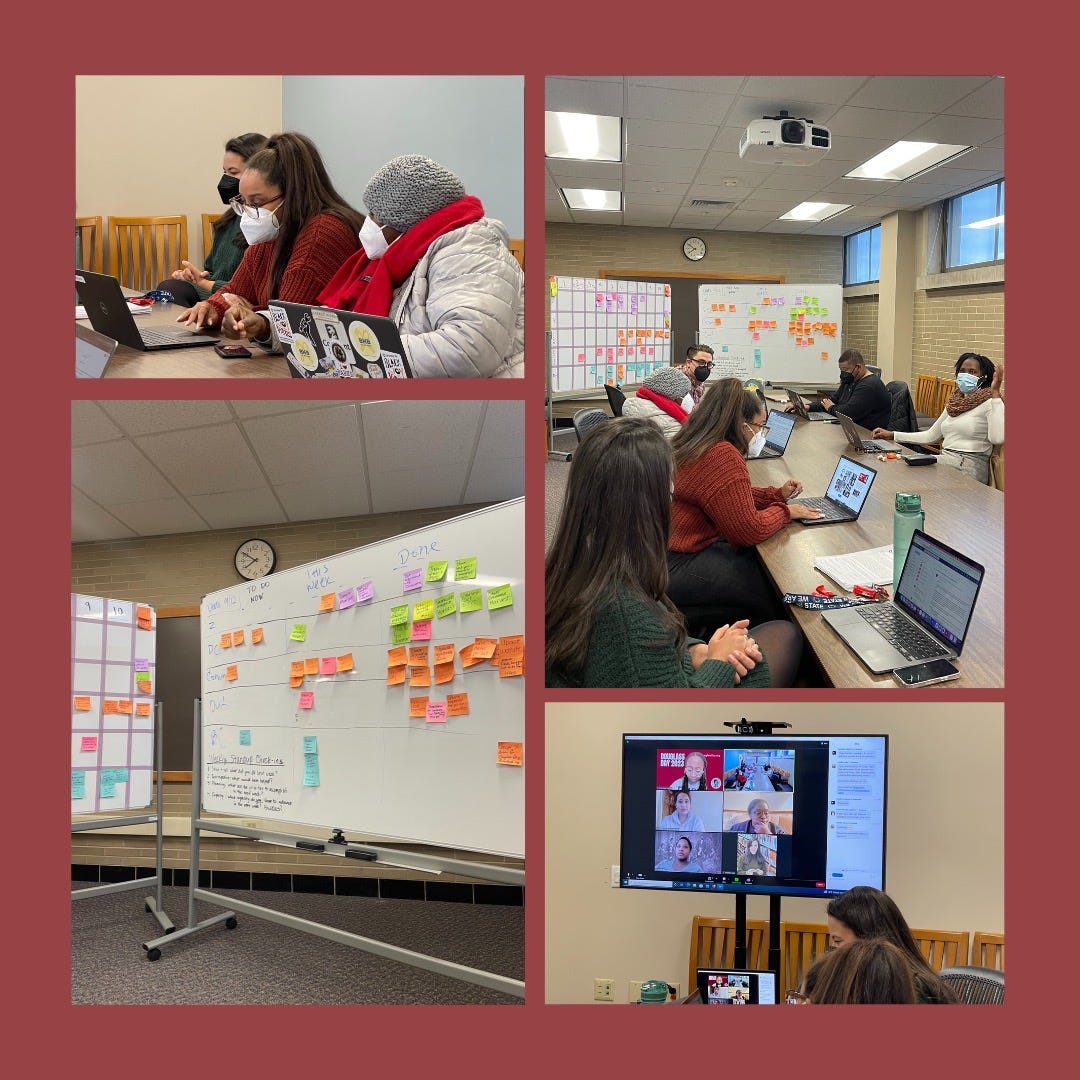 Douglass Day Team Builds First Major Shadd Cary Collection
Over the past year, our team has collected thousands of pages of Mary Ann Shadd Cary's papers. These materials come from across the United States and Canada. Some of these papers have never been seen online before!
We are delighted to join in this work with the Archives of Ontario, Libraries and Archives Canada, and many others. We can't wait to share these fascinating materials with everyone!
Transcribe Shadd Cary – Coming Soon on Zooniverse!
Our new crowdsourcing project is now in active development on Zooniverse.org. The project will be launched on the morning of February 14, 2023. Participants in this year's Douglass Day will be able to help transcribe the Shadd Cary papers. We'll also ask for help finding names of Black men & women across the archives.
No prior experience will be needed — just a laptop and wifi!
Douglass Day on Social Media
We hope to bring you lots of updates, news, and historical knowledge through our social media channels. Watch our newly energized Instagram @DouglassDayorg for reels, #MotivationMondays, and profiles of our wonderful team members! And our Twitter @DouglassDayorg will continue to share many of these resources.
We hope to bring you all of this info in useful and exciting ways. Not seeing something? Please don't hesitate to get in touch!
---
Coming Soon: Transcribing Tutorials & Sneak Preview
In the weeks before Douglass Day, we will post a series of tutorials, videos, and resources to help everyone learn how to transcribe the papers of Mary Ann Shadd Cary. These materials will ensure everyone can use the Zooniverse platform. All materials will be posted on our website and shared via our social media. Transcribe Shadd Cary will be the greatest variety of documents we've ever had for Douglass Day, so there'll be plenty for everyone!
On February 7th, we will hold a sneak preview event. This session will offer a preview of the livestream program, crowdsourcing activities, and Q&A.
Make sure to follow us on Instagram, Twitter, and YouTube for updates!
---