Douglass Day at Penn State Campuses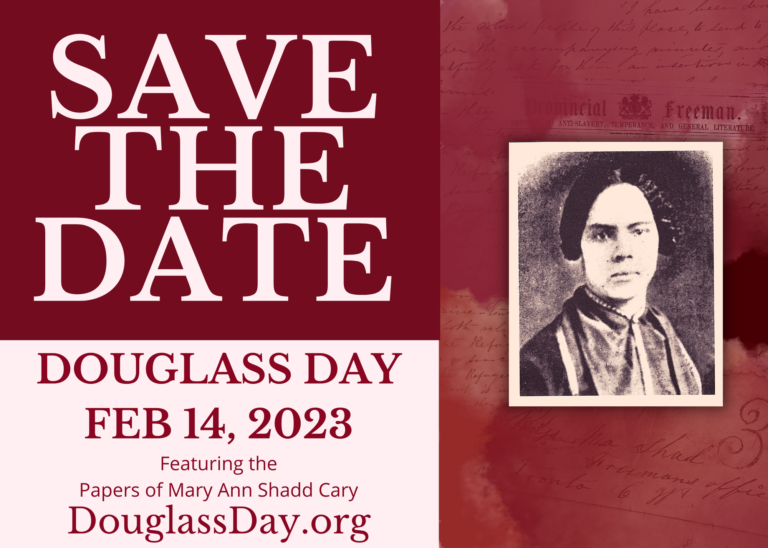 ---
About Douglass Day
Every Valentine's Day, we invite you to a birthday party for Frederick Douglass. Although Douglass never knew his birthdate, he chose to celebrate every year on February 14th. We celebrate this date as a moment for creating Black history together. Douglass Day is presented by a handful of collaborating organizations, and hosted by the Center for Black Digital Research.
How can I get involved?
Host an event of your own (see our organizing kit for lots of resources)
Join an event at one of the Penn State campuses (see below)
Bring Douglass Day to your class (see our teaching page)
Join us online from wherever you are
---
Penn State Campus Events
Abington
Location: Abington College Library
Contact: Brendan Johnson
Date: February 14, 2023
Time: 12-3 PM
Altoona
Location: Eiche Library
Contact: Jacob Gordon
Date: February 14, 2023
Time: 12-3 PM
Berks
Location: Thun Library
Contact: Melissa Millar
Date: February 14, 2023
Time: 12-3 PM
Presented by Thun Library & the Berks Black Student Union
Brandywine
Location: Vairo Library
Contact: Teresa Slobuski
Date: February 14, 2023
Time: 12-4 PM
Instagram: @vairolibrarypsu
Fayette
Location: Fayette Campus Library
Contact: Emma Beaver
Date: February 14, 2023
Time: 12-3 PM
Twitter: @psu_fayette
Instagram: @psufelib
Great Valley
Location: Great Valley Library
Contact: Nikki Gilliam & Billie Walker
Date: February 14, 2023
Time: 12-3 PM
University Park
Location: Mann Room, Paterno Library
Contact: Lauren Cooper
Date: February 14, 2023
Time: 12-3 PM
Twitter: @DigBlk
---
Need to schedule a later event?
No problem! We have plenty of transcribing work to go around. The crowdsourcing project, the livestream video, and all of our materials will be available online starting on February 14th. Everything will remain online until we're done with all of the transcribing. It's difficult to predict when that will be, so we will ask your group leader to check the Zooniverse site the night prior to your later meetings. If you aren't sure, please email the Douglass Day team at douglassdayorg AT gmail DOT com.
About the Papers of Mary Ann Shadd Cary
This year's featured project is a new, online crowdsourcing project that will allow us to more fully rediscover the life and writings of Mary Ann Shadd Cary, a lawyer, journalist, and activist for civil rights in the United States and Canada. This project is a celebration of Mary Ann Shadd Cary's 200th birthday in 2023!
The transcribing project will be on the non-profit platform, Zooniverse.org. Stay tuned!
3rd Annual Douglass Day Bake Off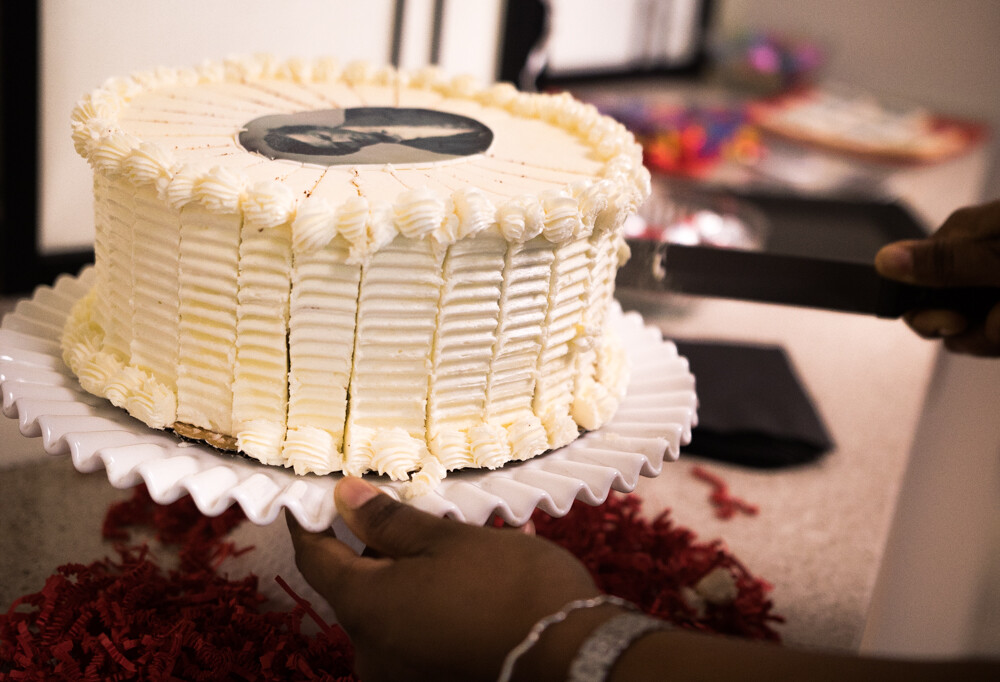 This year we are delighted to announce our third annual cake contest. Make your best cakes and desserts to celebrate Douglass and the women of the Colored Conventions. Post photos of your creations using the hashtag #DouglassDay on Twitter and Instagram to enter our contest!
---
Follow us on social media